The driver of a McLaren F1 car worth an estimated £7 million could be charged after a crash at Closeburn near Queenstown, police say. The grey supercar, capable of reaching a speed of almost 400km/h, appeared to have spun off the road and into a ditch today after a tight left-hand uphill bend heading towards Glenorchy on the Queenstown-Glenorchy Road. The 1994 car is part of the inaugural Epic New Zealand Road Tour, a convoy of 31 McLarens from around the world travelling from Auckland to Queenstown this week.
The driver, a 65-year-old Australian man, was understood to have sustained minor injuries. He was taken to Queenstown Medical Centre for treatment for a broken or sprained thumb. Queenstown Sergeant Blair Duffy was at the scene and said the crash happened at 11.45am. "[The car] was with a procession of McLarens heading from the Hilton Hotel to Glenorchy."Sgt Duffy said officers had yet to speak to the driver, who was taken to the medical centre before police arrived. A nearby resident, who phoned police and was first on the scene, said: "I was upstairs doing the dishes and I heard this screeching going on for ages. "I thought that ain't no normal car and it's going pretty fast … then I thought I hope it doesn't hit anything else, then I heard a bang."The woman rang police and went down to the crash site. "I ran down and saw smoke or plumes of dust. It was smashed up in the ditch in the side of the road. Two cars pretty asap pulled up alongside it. "The woman said the man was driven off in one of the other cars a short time later. Another nearby resident, who also did not want to be named, said the bend was difficult in winter. "We've had nine cars go off in one weekend, but that is generally down to black ice. "We also have the Targa Rally come round here and no one goes off."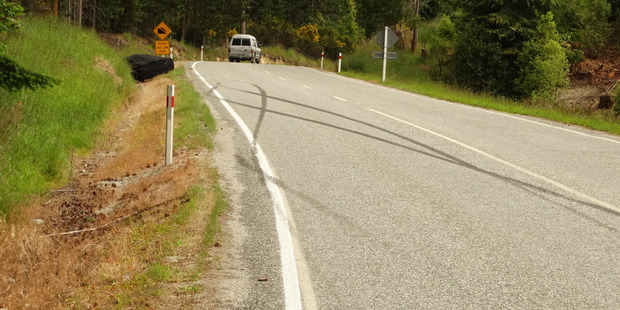 British comic Rowan Atkinson famously crashed his burgundy McLaren F1 into a hedge in Oxfordshire, England, in 2011.
In a statement, McLaren Automotive confirmed today there was a minor traffic incident involving one of its touring cars. "The driver sustained a minor injury to the thumb and is being checked by a medical team as a precautionary measure. "The vehicle involved has sustained some minor damage and for safety reasons will not be driven further in the touring event. No other vehicles were involved. "At all times, the Epic New Zealand Road Tour has been conducted in a safe manner on New Zealand roads, in full cooperation with authorities. The tour, which pays tribute to the brand's Kiwi founder Bruce McLaren, was due to end on Saturday. The fleet of supercars that make up the convoy are collectively worth about $45 million.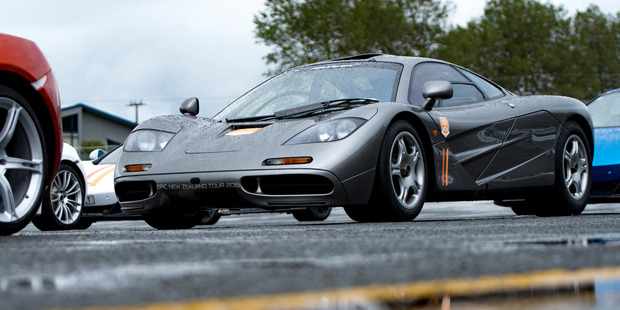 – Otago Daily Times